MASS Archery Wars Tournament Party Game Rentals in Massachusetts | MASS Kids' Birthday Party Ideas in Massachusetts | Worcester Archery Wars Tournament Party Game Rentals in Worcester, Massachusetts | Boston Archery Wars Tournament Party Game Rentals Rentals in Boston, Massachusetts | MASS Kids Birthday Party Games Rentals in Massachusetts | Leominster Archery Wars Tournament Party Game Rentals in Leominster MA | Fitchburg Archery Wars Tournament Party Game Rentals in Fitchburg MA | Shrewsbury Kids Archery Wars Tournament Party Game Rentals in Shrewsbury, Massachusetts | Milford Archery Wars Tournament Party Game Rentals in Milford MA | Gardner Kids Archery Wars Tournament Party Game Rentals in Gardner MA | Westboro Kids Archery Wars Tournament Party Game Rentals in Westborough, Massachusetts | Grafton Archery Wars Tournament Party Game Rentals in Grafton MA | Holden Archery Wars Tournament Party Game Rentals in Holden, Massachusetts | Southbridge Archery Wars Tournament Party Game Rentals in Southbridge MA | Webster Kids Archery Wars Tournament Party Game Rentals in Webster MA | Auburn Kids Archery Wars Tournament Party Game Rentals in Auburn MA | Northbridge Kids Archery Wars Tournament Party Game Rentals in Northbridge MA | Northboro Kids Archery Wars Tournament Party Game Rentals in Northborough, Massachusetts | Oxford Kids Archery Wars Tournament Party Game Rentals in Oxford MA | Clinton Kids Archery Wars Tournament Party Game Rentals in Clinton MA | Millbury Archery Wars Tournament Party Game Rentals in Millbury, Massachusetts | Uxbridge Kids Archery Wars Tournament Party Game Rentals in Uxbridge MA | Charlton Kids Archery Wars Tournament Party Game Rentals in Charlton MA | Lowell Kids Archery Wars Tournament Party Game Rentals in Lowell, Massachusetts | Cambridge Archery Wars Tournament Party Game Rentals in Cambridge, Massachusetts | Newton Kids Archery Wars Tournament Party Game Rentals in Newton MA | Somerville Kids Archery Wars Tournament Party Game Rentals in Somerville MA | Framingham Kids Archery Wars Tournament Party Game Rentals in Framingham MA | Waltham Kids Archery Wars Tournament Party Game Rentals in Waltham MA | Malden Kids Archery Wars Tournament Party Game Rentals in Malden MA | Medford Kids Archery Wars Tournament Party Game Rentals in Medford MA | Arlington Kids Archery Wars Tournament Party Game Rentals in Arlington MA | Everett Kids Archery Wars Tournament Party Game Rentals in Everett MA | Billerica Kids Archery Wars Tournament Party Game Rentals in Billerica MA | Marlboro Kids Archery Wars Tournament Party Game Rentals in Marlborough, Massachusetts | Woburn Archery Wars Tournament Party Game Rentals in Woburn MA | Chelmsford Kids Archery Wars Tournament Party Game Rentals in Chelmsford MA | Natick Kids Archery Wars Tournament Party Game Rentals in Natick MA | Watertown Kids Archery Wars Tournament Party Game Rentals in Watertown, Massachusetts | Lexington Kids Archery Wars Tournament Party Game Rentals in Lexington MA | Dracut Kids Archery Wars Tournament Party Game Rentals in Dracut MA | Tewksbury Kids Archery Wars Tournament Party Game Rentals in Tewksbury MA | Spencer Archery Wars Tournament Party Game Rentals in Spencer, Massachusetts | Athol Kids Archery Wars Tournament Party Game Rentals in Athol MA | Dudley Kids Archery Wars Tournament Party Game Rentals in Dudley MA | Leicester Kids Archery Wars Tournament Party Game Rentals in Leicester MA | Winchendon Kids Archery Wars Tournament Party Game Rentals in Winchendon MA | Lunenburg Kids Archery Wars Tournament Party Game Rentals in Lunenburg, Massachusetts | Southboro Kids Archery Wars Tournament Party Game Rentals in Southborough MA | Sturbridge Kids Archery Wars Tournament Party Game Rentals in Sturbridge MA | Blackstone Kids Archery Wars Tournament Party Game Rentals in Blackstone MA | Sutton Archery Wars Tournament Party Game Rentals in Sutton MA | MASS Party Game Rentals in Massachusetts | MASS Kids Birthday Party Rentals in Massachusetts | Worcester Kids Birthday Party Rentals in Worcester MA | Leominster Kids Birthday Party Rentals in Leominster, Massachusetts | Douglas Kids Archery Wars Tournament Party Game Rentals & Party Games in Douglas MA | Lancaster Kids Archery Wars Tournament Party Game Rentals & Party Games in Lancaster MA | Templeton Kids Archery Wars Tournament Party Game Rentals & Party Games in Templeton MA | Rutland Kids Archery Wars Tournament Party Game Rentals & Party Games in Rutland MA | Sterling Kids Archery Wars Tournament Party Game Rentals & Party Games in Sterling MA | West Boylston Kids Archery Wars Tournament Party Game Rentals & Party Games in West Boylston MA | Upton Kids Archery Wars Tournament Party Game Rentals & Party Games in Upton MA | Westminster Kids Archery Wars Tournament Party Game Rentals & Party Games in Westminster MA | Harvard Kids Archery Wars Tournament Party Game Rentals & Party Games in Harvard MA | Ashburnham Kids Archery Wars Tournament Party Game Rentals & Party Games in Ashburnham MA | Hopedale Kids Archery Wars Tournament Party Game Rentals & Party Games in Hopedale MA | Mendon Kids Archery Wars Tournament Party Game Rentals & Party Games in Mendon MA | Barre Kids Archery Wars Tournament Party Game Rentals & Party Games in Barre MA | Warren Kids Archery Wars Tournament Party Game Rentals & Party Games in Warren MA | Bolton Kids Archery Wars Tournament Party Game Rentals & Party Games in Bolton MA | Paxton Kids Archery Wars Tournament Party Game Rentals & Party Games in Paxton MA | North Brookfield Kids Archery Wars Tournament Party Game Rentals & Party Games in North Brookfield MA | Hubbardston Kids Archery Wars Tournament Party Game Rentals & Party Games in Hubbardston Kids Archery Wars Tournament Party Game Rentals & Party Games in Hubbardston MA | Boylston Kids Archery Wars Tournament Party Game Rentals & Party Games in Boylston MA | Boylston's Best Kids Birthday Party Ideas and Activities in Boylston MA | West Brookfield Kids Archery Wars Tournament Party Game Rentals & Party Games in West Brookfield MA | Princeton Kids Archery Wars Tournament Party Game Rentals & Party Games in Princeton MA | Brookfield Kids Archery Wars Tournament Party Game Rentals & Party Games in Brookfield MA | Millville Kids Archery Wars Tournament Party Game Rentals & Party Games in Millville MA | Hardwick Kids Archery Wars Tournament Party Game Rentals & Party Games in Hardwick MA | Berlin Kids Archery Wars Tournament Party Game Rentals & Party Games in Berlin MA | East Brookfield Kids Archery Wars Tournament Party Game Rentals & Party Games in East Brookfield MA | Phillipston Kids Archery Wars Tournament Party Game Rentals & Party Games in Phillipston MA | Oakham Kids Archery Wars Tournament Party Game Rentals & Party Games in Oakham MA | Petersham Kids Archery Wars Tournament Party Game Rentals & Party Games in Petersham MA | New Braintree Kids Archery Wars Tournament Party Game Rentals & Party Games in New Braintree MA | Royalston Kids Archery Wars Tournament Party Game Rentals & Party Games in Royalston MA | Melrose Kids Archery Wars Tournament Party Game Rentals & Party Games in Melrose MA | Wakefield Kids Archery Wars Tournament Party Game Rentals & Party Games in Wakefield MA | Belmont Kids Archery Wars Tournament Party Game Rentals & Party Games in Belmont MA | Reading Kids Archery Wars Tournament Party Game Rentals & Party Games in Reading MA | Burlington Kids Archery Wars Tournament Party Game Rentals & Party Games in Burlington MA | Wilmington Kids Archery Wars Tournament Party Game Rentals & Party Games in Wilmington MA | Chestnut Hill Kids Archery Wars Tournament Party Game Rentals & Party Games in Chestnut Hill MA | North Shore Kids Archery Wars Tournament Party Game Rentals & Party Games in North Shore of Massachusetts | South Shore Kids Archery Wars Tournament Party Game Rentals & Party Games on the South Shore of Massachusetts | Westford Kids Archery Wars Tournament Party Game Rentals & Party Games in Westford MA | Acton Kids Archery Wars Tournament Party Game Rentals & Party Games in Acton, Massachusetts | Stoneham Kids Archery Wars Tournament Party Game Rentals & Party Games in Stoneham MA | Winchester Kids Archery Wars Tournament Party Game Rentals & Party Games in Winchester MA | Hudson Kids Archery Wars Tournament Party Game Rentals & Party Games in Hudson MA | Concord Kids Archery Wars Tournament Party Game Rentals & Party Games in Concord MA | Sudbury Kids Archery Wars Tournament Party Game Rentals & Party Games in Sudbury MA | Ashland Kids Archery Wars Tournament Party Game Rentals & Party Games in Ashland MA | North Reading Kids Archery Wars Tournament Party Game Rentals & Party Games in North Reading MA | Hopkinton Kids Archery Wars Tournament Party Game Rentals & Party Games in Hopkinton MA | Holliston Kids Archery Wars Tournament Party Game Rentals & Party Games in Holliston MA | Bedford Kids Archery Wars Tournament Party Game Rentals & Party Games in Bedford MA | Wayland Kids Archery Wars Tournament Party Game Rentals & Party Games in Wayland MA | Pepperell Kids Archery Wars Tournament Party Game Rentals & Party Games in Pepperell MA | Weston Kids Archery Wars Tournament Party Game Rentals & Party Games in Weston MA | Tyngsboro Kids Archery Wars Tournament Party Game Rentals & Party Games in Tyngsborough MA | Groton Kids Archery Wars Tournament Party Game Rentals & Party Games in Groton MA | Maynard Kids Archery Wars Tournament Party Game Rentals & Party Games in Maynard MA | Townsend Kids Archery Wars Tournament Party Game Rentals & Party Games in Townsend MA | Littleton Kids Archery Wars Tournament Party Game Rentals & Party Games in Littleton MA | Ayer Kids Archery Wars Tournament Party Game Rentals & Party Games in Ayer MA | Shirley Kids Archery Wars Tournament Party Game Rentals & Party Games in Shirley MA | Lincoln Kids Archery Wars Tournament Party Game Rentals & Party Games in Lincoln MA | Boxboro Kids Archery Wars Tournament Party Game Rentals & Party Games in Boxborough MA | Carlisle Kids Archery Wars Tournament Party Game Rentals & Party Games in Carlisle MA | Sherborn Kids Archery Wars Tournament Party Game Rentals & Party Games in Sherborn MA | Dunstable Kids Archery Wars Tournament Party Game Rentals & Party Games in Dunstable MA | Ashby Kids Archery Wars Tournament Party Game Rentals & Party Games in Ashby MA | MASS Kids Moonwalk Rentals in Massachusetts | MASS Party Game Rentals in Massachusetts | MASS Children's Birthday Party Ideas in Massachusetts | Cheapest, Most Affordable Archery Wars Tournament Party Game Rentals in Massachusetts | Best Kid's Birthday Party Rentals in Massachusetts | New Hampshire Archery Wars Tournament Party Game Rentals in New Hampshire | Rhode Island Archery Wars Tournament Party Game Rentals in Providence, Rhode Island | Connecticut Archery Wars Tournament Party Game Rentals in Connecticut | Vermont Archery Wars Tournament Party Game Rentals in Vermont | Maine Archery Wars Tournament Party Game Rentals in Maine

MASS Paintball Tournament Party Rentals in Massachusetts | MASS Kids' Birthday Party Ideas in Massachusetts | Worcester Paintball Tournament Party Rentals in Worcester, Massachusetts | Boston Paintball Tournament Party Rentals Rentals in Boston, Massachusetts | MASS Kids Water Slide Rental For Parties in Massachusetts | Leominster Paintball Tournament Party Rentals in Leominster MA | Fitchburg Paintball Tournament Party Rentals in Fitchburg MA | Shrewsbury Kids Paintball Tournament Party Rentals in Shrewsbury, Massachusetts | Milford Paintball Tournament Party Rentals in Milford MA | Gardner Kids Paintball Tournament Party Rentals in Gardner MA | Westboro Kids Paintball Tournament Party Rentals in Westborough, Massachusetts | Grafton Paintball Tournament Party Rentals in Grafton MA | Holden Paintball Tournament Party Rentals in Holden, Massachusetts | Southbridge Paintball Tournament Party Rentals in Southbridge MA | Webster Kids Paintball Tournament Party Rentals in Webster MA | Auburn Kids Paintball Tournament Party Rentals in Auburn MA | Northbridge Kids Paintball Tournament Party Rentals in Northbridge MA | Northboro Kids Paintball Tournament Party Rentals in Northborough, Massachusetts | Oxford Kids Paintball Tournament Party Rentals in Oxford MA | Clinton Kids Paintball Tournament Party Rentals in Clinton MA | Millbury Paintball Tournament Party Rentals in Millbury, Massachusetts | Uxbridge Kids Paintball Tournament Party Rentals in Uxbridge MA | Charlton Kids Paintball Tournament Party Rentals in Charlton MA | Lowell Kids Paintball Tournament Party Rentals in Lowell, Massachusetts | Cambridge Paintball Tournament Party Rentals in Cambridge, Massachusetts | Newton Kids Paintball Tournament Party Rentals in Newton MA | Somerville Kids Paintball Tournament Party Rentals in Somerville MA | Framingham Kids Paintball Tournament Party Rentals in Framingham MA | Waltham Kids Paintball Tournament Party Rentals in Waltham MA | Malden Kids Paintball Tournament Party Rentals in Malden MA | Medford Kids Paintball Tournament Party Rentals in Medford MA | Arlington Kids Paintball Tournament Party Rentals in Arlington MA | Everett Kids Paintball Tournament Party Rentals in Everett MA | Billerica Kids Paintball Tournament Party Rentals in Billerica MA | Marlboro Kids Paintball Tournament Party Rentals in Marlborough, Massachusetts | Woburn Paintball Tournament Party Rentals in Woburn MA | Chelmsford Kids Paintball Tournament Party Rentals in Chelmsford MA | Natick Kids Paintball Tournament Party Rentals in Natick MA | Watertown Kids Paintball Tournament Party Rentals in Watertown, Massachusetts | Lexington Kids Paintball Tournament Party Rentals in Lexington MA | Dracut Kids Paintball Tournament Party Rentals in Dracut MA | Tewksbury Kids Paintball Tournament Party Rentals in Tewksbury MA | Spencer Paintball Tournament Party Rentals in Spencer, Massachusetts | Athol Kids Paintball Tournament Party Rentals in Athol MA | Dudley Kids Paintball Tournament Party Rentals in Dudley MA | Leicester Kids Paintball Tournament Party Rentals in Leicester MA | Winchendon Kids Paintball Tournament Party Rentals in Winchendon MA | Lunenburg Kids Paintball Tournament Party Rentals in Lunenburg, Massachusetts | Southboro Kids Paintball Tournament Party Rentals in Southborough MA | Sturbridge Kids Paintball Tournament Party Rentals in Sturbridge MA | Blackstone Kids Paintball Tournament Party Rentals in Blackstone MA | Sutton Paintball Tournament Party Rentals in Sutton MA | MASS Party Game Rentals in Massachusetts | MASS Kids Birthday Party rentals in Massachusetts | Worcester Kids Birthday Party Rentals in Worcester MA | Leominster Kids Birthday Party Rentals in Leominster, Massachusetts | Douglas Kids Paintball Tournament Party Rentals & Party Games in Douglas MA | Lancaster Kids Paintball Tournament Party Rentals & Party Games in Lancaster MA | Templeton Kids Paintball Tournament Party Rentals & Party Games in Templeton MA | Rutland Kids Paintball Tournament Party Rentals & Party Games in Rutland MA | Sterling Kids Paintball Tournament Party Rentals & Party Games in Sterling MA | West Boylston Kids Paintball Tournament Party Rentals & Party Games in West Boylston MA | Upton Kids Paintball Tournament Party Rentals & Party Games in Upton MA | Westminster Kids Paintball Tournament Party Rentals & Party Games in Westminster MA | Harvard Kids Paintball Tournament Party Rentals & Party Games in Harvard MA | Ashburnham Kids Paintball Tournament Party Rentals & Party Games in Ashburnham MA | Hopedale Kids Paintball Tournament Party Rentals & Party Games in Hopedale MA | Mendon Kids Paintball Tournament Party Rentals & Party Games in Mendon MA | Barre Kids Paintball Tournament Party Rentals & Party Games in Barre MA | Warren Kids Paintball Tournament Party Rentals & Party Games in Warren MA | Bolton Kids Paintball Tournament Party Rentals & Party Games in Bolton MA | Paxton Kids Paintball Tournament Party Rentals & Party Games in Paxton MA | North Brookfield Kids Paintball Tournament Party Rentals & Party Games in North Brookfield MA | Hubbardston Kids Paintball Tournament Party Rentals & Party Games in Hubbardston Kids Paintball Tournament Party Rentals & Party Games in Hubbardston MA | Boylston Kids Paintball Tournament Party Rentals & Party Games in Boylston MA | Boylston's Best Kids Birthday Party Ideas and Activities in Boylston MA | West Brookfield Kids Paintball Tournament Party Rentals & Party Games in West Brookfield MA | Princeton Kids Paintball Tournament Party Rentals & Party Games in Princeton MA | Brookfield Kids Paintball Tournament Party Rentals & Party Games in Brookfield MA | Millville Kids Paintball Tournament Party Rentals & Party Games in Millville MA | Hardwick Kids Paintball Tournament Party Rentals & Party Games in Hardwick MA | Berlin Kids Paintball Tournament Party Rentals & Party Games in Berlin MA | East Brookfield Kids Paintball Tournament Party Rentals & Party Games in East Brookfield MA | Phillipston Kids Paintball Tournament Party Rentals & Party Games in Phillipston MA | Oakham Kids Paintball Tournament Party Rentals & Party Games in Oakham MA | Petersham Kids Paintball Tournament Party Rentals & Party Games in Petersham MA | New Braintree Kids Paintball Tournament Party Rentals & Party Games in New Braintree MA | Royalston Kids Paintball Tournament Party Rentals & Party Games in Royalston MA | Melrose Kids Paintball Tournament Party Rentals & Party Games in Melrose MA | Wakefield Kids Paintball Tournament Party Rentals & Party Games in Wakefield MA | Belmont Kids Paintball Tournament Party Rentals & Party Games in Belmont MA | Reading Kids Paintball Tournament Party Rentals & Party Games in Reading MA | Burlington Kids Paintball Tournament Party Rentals & Party Games in Burlington MA | Wilmington Kids Paintball Tournament Party Rentals & Party Games in Wilmington MA | Chestnut Hill Kids Paintball Tournament Party Rentals & Party Games in Chestnut Hill MA | North Shore Kids Paintball Tournament Party Rentals & Party Games in North Shore of Massachusetts | South Shore Kids Paintball Tournament Party Rentals & Party Games on the South Shore of Massachusetts | Westford Kids Paintball Tournament Party Rentals & Party Games in Westford MA | Acton Kids Paintball Tournament Party Rentals & Party Games in Acton, Massachusetts | Stoneham Kids Paintball Tournament Party Rentals & Party Games in Stoneham MA | Winchester Kids Paintball Tournament Party Rentals & Party Games in Winchester MA | Hudson Kids Paintball Tournament Party Rentals & Party Games in Hudson MA | Concord Kids Paintball Tournament Party Rentals & Party Games in Concord MA | Sudbury Kids Paintball Tournament Party Rentals & Party Games in Sudbury MA | Ashland Kids Paintball Tournament Party Rentals & Party Games in Ashland MA | North Reading Kids Paintball Tournament Party Rentals & Party Games in North Reading MA | Hopkinton Kids Paintball Tournament Party Rentals & Party Games in Hopkinton MA | Holliston Kids Paintball Tournament Party Rentals & Party Games in Holliston MA | Bedford Kids Paintball Tournament Party Rentals & Party Games in Bedford MA | Wayland Kids Paintball Tournament Party Rentals & Party Games in Wayland MA | Pepperell Kids Paintball Tournament Party Rentals & Party Games in Pepperell MA | Weston Kids Paintball Tournament Party Rentals & Party Games in Weston MA | Tyngsboro Kids Paintball Tournament Party Rentals & Party Games in Tyngsborough MA | Groton Kids Paintball Tournament Party Rentals & Party Games in Groton MA | Maynard Kids Paintball Tournament Party Rentals & Party Games in Maynard MA | Townsend Kids Paintball Tournament Party Rentals & Party Games in Townsend MA | Littleton Kids Paintball Tournament Party Rentals & Party Games in Littleton MA | Ayer Kids Paintball Tournament Party Rentals & Party Games in Ayer MA | Shirley Kids Paintball Tournament Party Rentals & Party Games in Shirley MA | Lincoln Kids Paintball Tournament Party Rentals & Party Games in Lincoln MA | Boxboro Kids Paintball Tournament Party Rentals & Party Games in Boxborough MA | Carlisle Kids Paintball Tournament Party Rentals & Party Games in Carlisle MA | Sherborn Kids Paintball Tournament Party Rentals & Party Games in Sherborn MA | Dunstable Kids Paintball Tournament Party Rentals & Party Games in Dunstable MA | Ashby Kids Paintball Tournament Party Rentals & Party Games in Ashby MA | MASS Kids Moonwalk Rentals in Massachusetts | MASS Party Game Rentals in Massachusetts | MASS Children's Birthday Party Ideas in Massachusetts | Cheapest, Most Affordable Paintball Tournament Party Rentals in Massachusetts | Best Kid's Birthday Party Rentals in Massachusetts

Call MASS Moonwalk Rentals for the best party rentals and party supplies including moonwalks, bounce house rentals, bouncy castles, waterslides, fun food concessions including cotton candy machines, popcorn machine rentals and more. For over 15 years, MASS Moonwalk Rentals & Party Supplies has served Worcester, Massachusetts, Shrewsbury, Westboro, Northborough, Northbridge, Holden, Rutland, Princeton, Paxton, Sterling, Auburn, Grafton, Millbury, Sturbridge, Sutton, Webster, Dudley, Southboro, Marlboro, Hopkinton, Boylston, West Boylston, Clinton, Lancaster, Leominster, Fitchburg MA, Upton, Milford, Framingham MA, Berlin, Bolton, Stow, Leicester, Spencer, Northbridge, Sudbury, Harvard, Shirley, Lunenburg, Westminster, Ashland, Weston, Hudson, Maynard, Acton, Concord, Boxboro, Littleton, Ayer, Groton, Uxbridge, Townsend, Natick, Lincoln, Waltham, Wellesley, Newton, Boston, Cambridge, Watertown, Belmont, Needham, Somerville,  and many other cities and towns in the Commonwealth of Massachusetts. MASS Moonwalk Rentals & Party Supplies' service area for party rentals includes but is not limited to these areas: Central Massachusetts, Middlesex County, Norfolk County, Suffolk County, Massachusetts and more for large parties and school, college or university spree day rentals.


MASS Archery Wars Party Rental

ARCHERY WARS BATTLE GAME WITH INFLATABLE 40x80 MEGA ARENA

MASS Moonwalk Rentals presents Archery Wars Battle Game Rentals in Massachusetts, Connecticut, Rhode Island and New Hampshire. Nuthin' But Fun is family owned and operated and pride themselves on 100% Customer Satisfaction by having high quality inflatable tournament rentals delivered on-time... Every Time.

THE INFLATABLE MEGA-ARENA IS DESIGNED FOR ARCHERY WARS & PAINTBALL

Contestants can run around in the 40x80 Megarena and hide behind bunkers and barriers firing at their opponents at will. Archery Wars is one of the most popular kids birthday party game rentals providing hours of entertainment and action packed excitement for children and adults of all ages.

MASS Moonwalk Rentals & Party Services is one of the most trusted names in the party rental industry in Massachusetts. As a family owned-operated company, you can trust your family will be in good hands with us.

BEST PAINTBALL TOURNAMENT PARTY RENTALS IN MASSACHUSETTS

Are you scratching your head trying to plan a party that will dazzle your guests? MASS Moonwalks will help you plan and execute the most epic party that will be the talk of the town for years to come. Our expert staff is committed to maintaining 100% Customer Satisfaction for every event!

Send us a quick note using the form to the right or call us at:

Call Now!   1 (800) 756-6997

Book a Paintball Party Now!

Name:

Phone:

Event Location:

Details of Your Event:

BUSINESS HOURS

Monday-Friday 9AM-7PM

Saturday-Sunday 10AM-6PM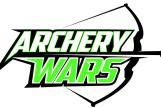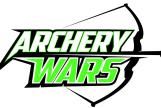 MASS Archery Wars Party Rentals

Moonwalks * Bounce House Rental * Tent Rentals * Waterslides * Party Games

KnockerBall Rentals * Paintball * Laser Tag * Inflatable King of the Hill * Bubble Soccer

Archery Wars with Inflatable Mega Arena Rental

Paintball Tournament Party Rentals That Are Sure To Make Your Event a Blast!

Call Now for Great Rates on Paintball Rentals!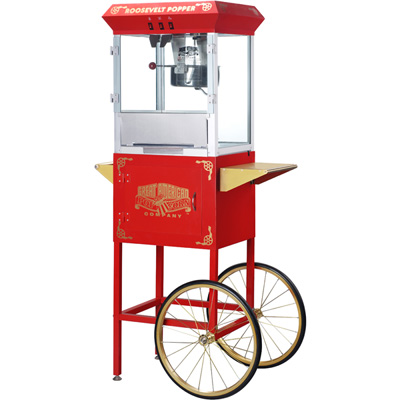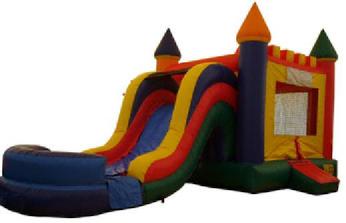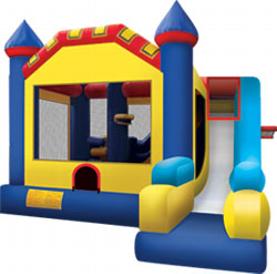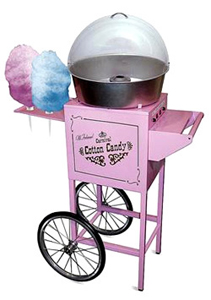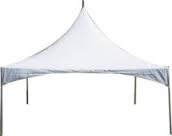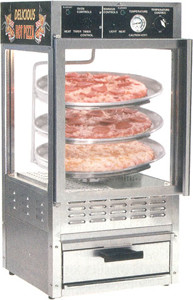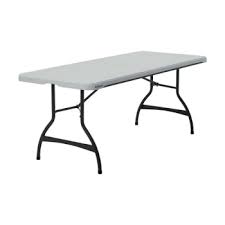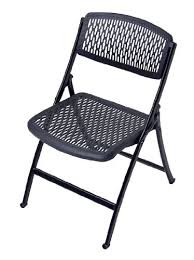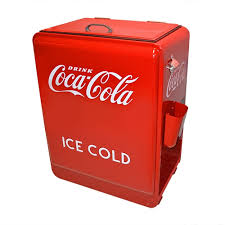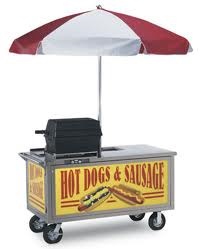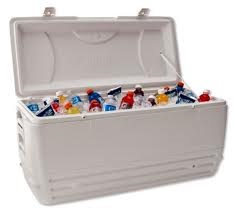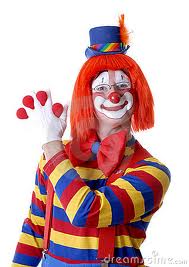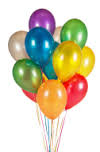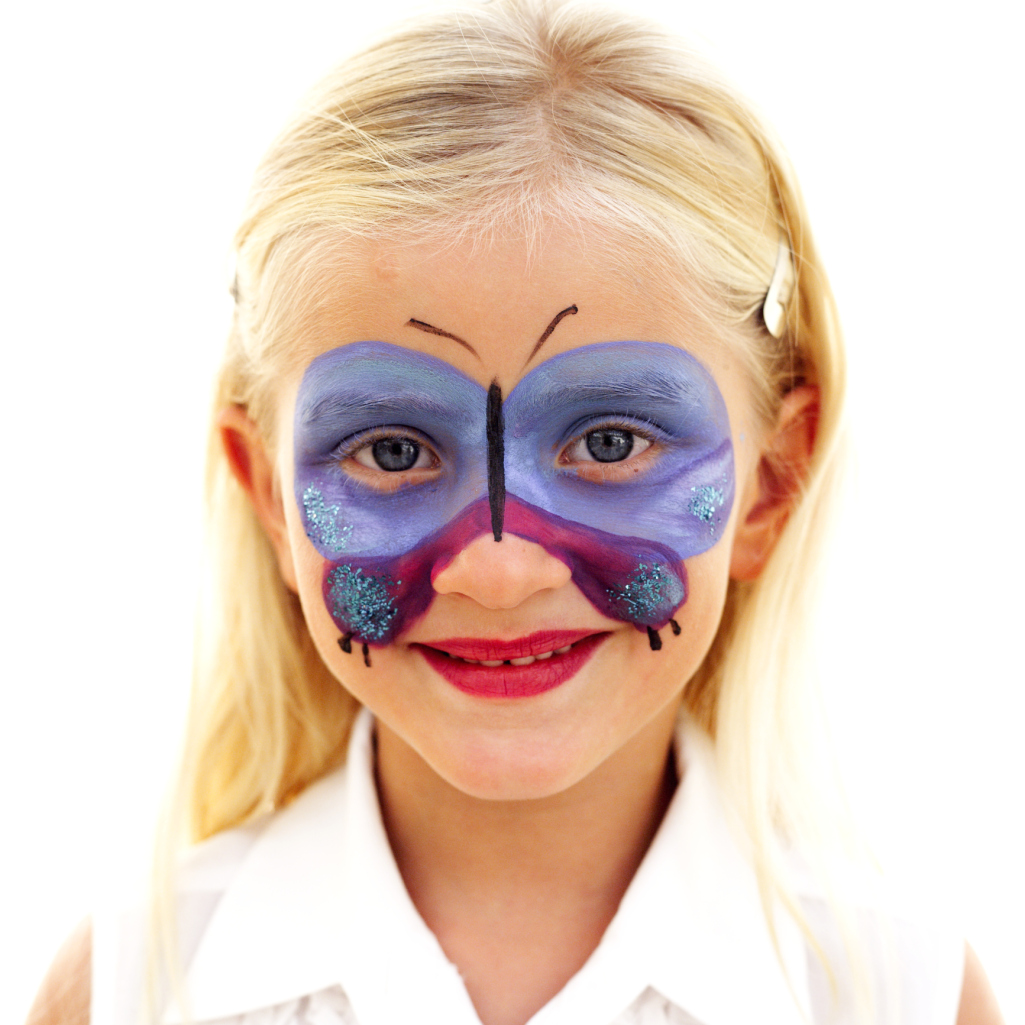 Balloon Animals * Magicians * Clowns * Hypnotists * Casino Tables * Tents * Tables * Chairs * Face Painting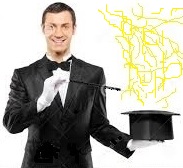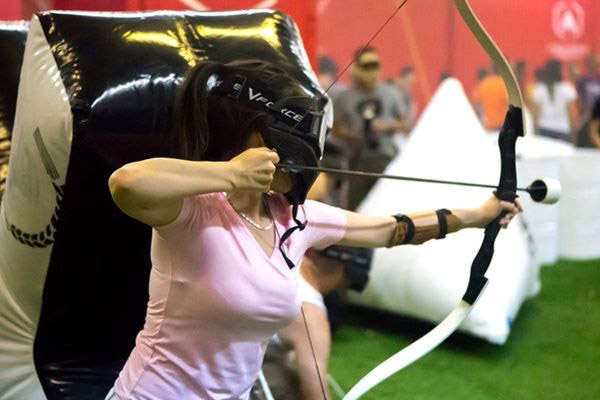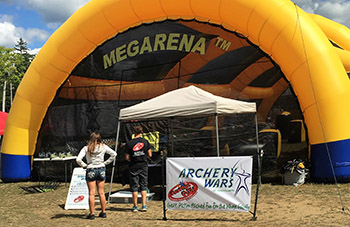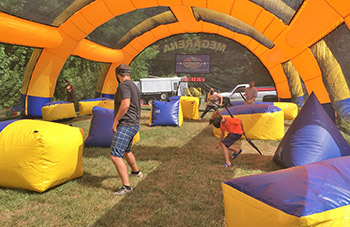 Paintball Party * Laser Tag Party * Archery Wars Party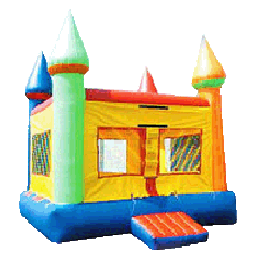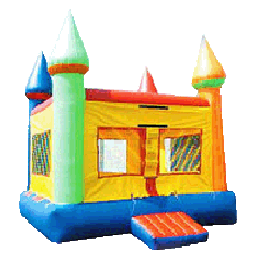 Action Packed Party Entertainment in Massachusetts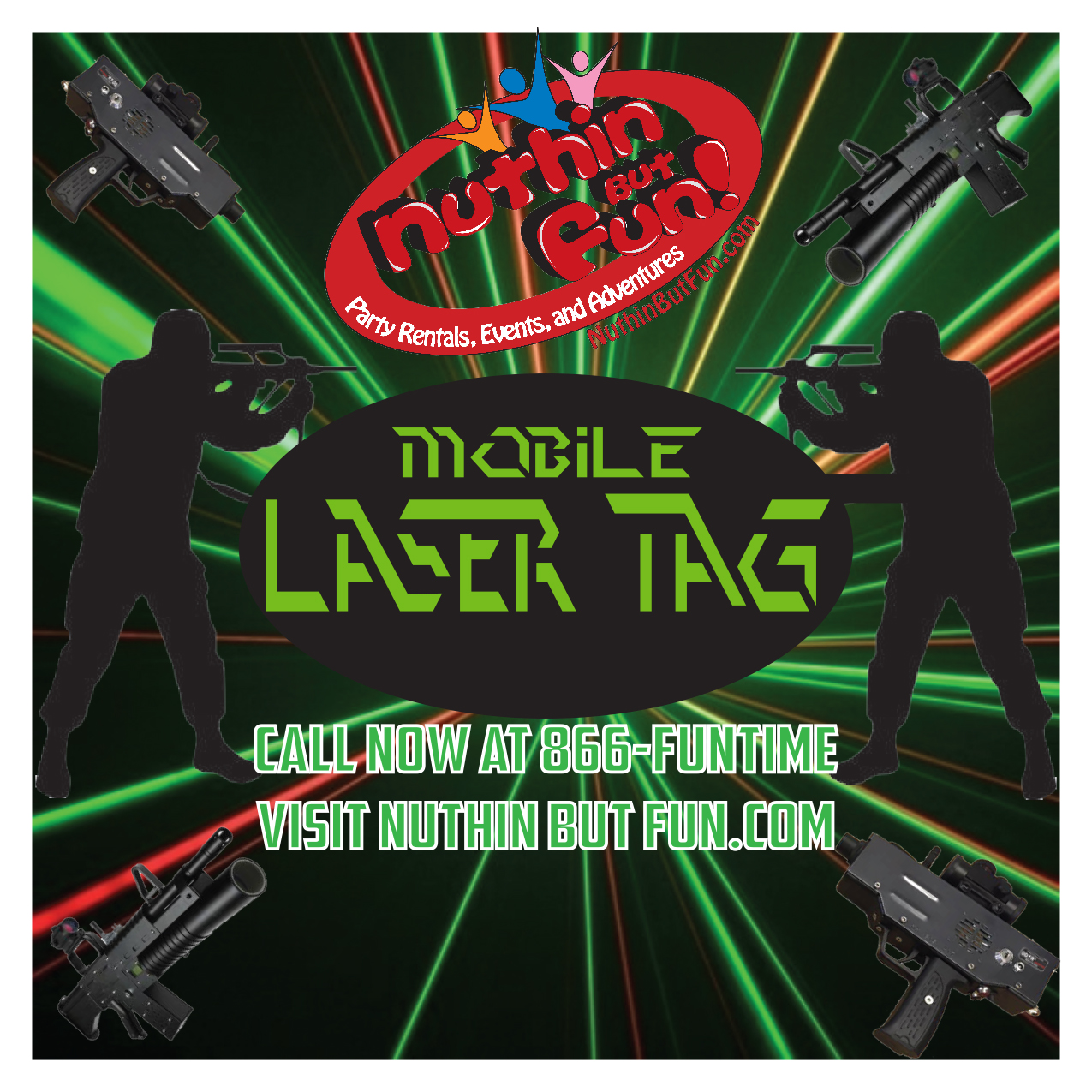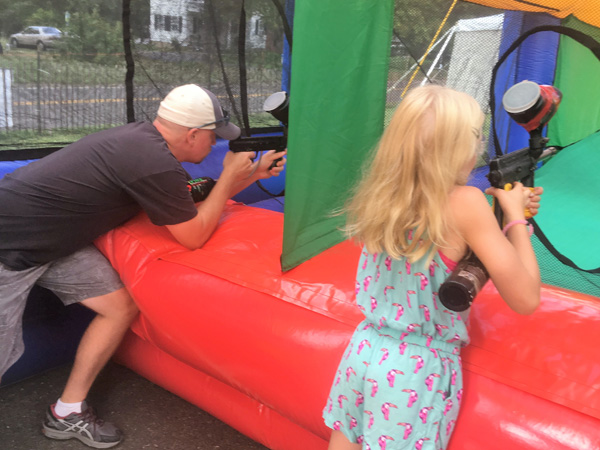 Huge Inflatable King of the Hill Party Game Rental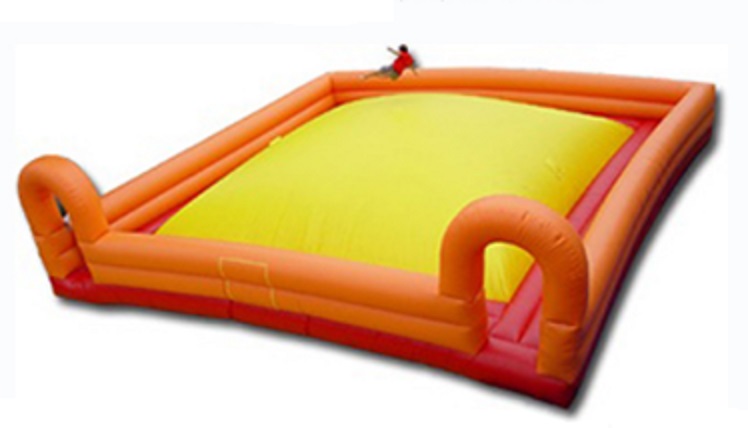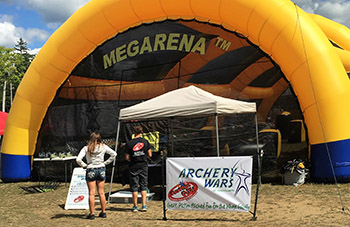 Archery Wars In 40x80 Inflatable Mega Arena

MASSACHUSETTS * CONNECTICUT * RHODE ISLAND * NEW HAMPSHIRE